Window Replacement Houston Texas and Door Installation Services
Vinyl Window Replacement Houston TX
Limited Time Offer: Buy 1 Window, Get 1 Window at 50% OFF.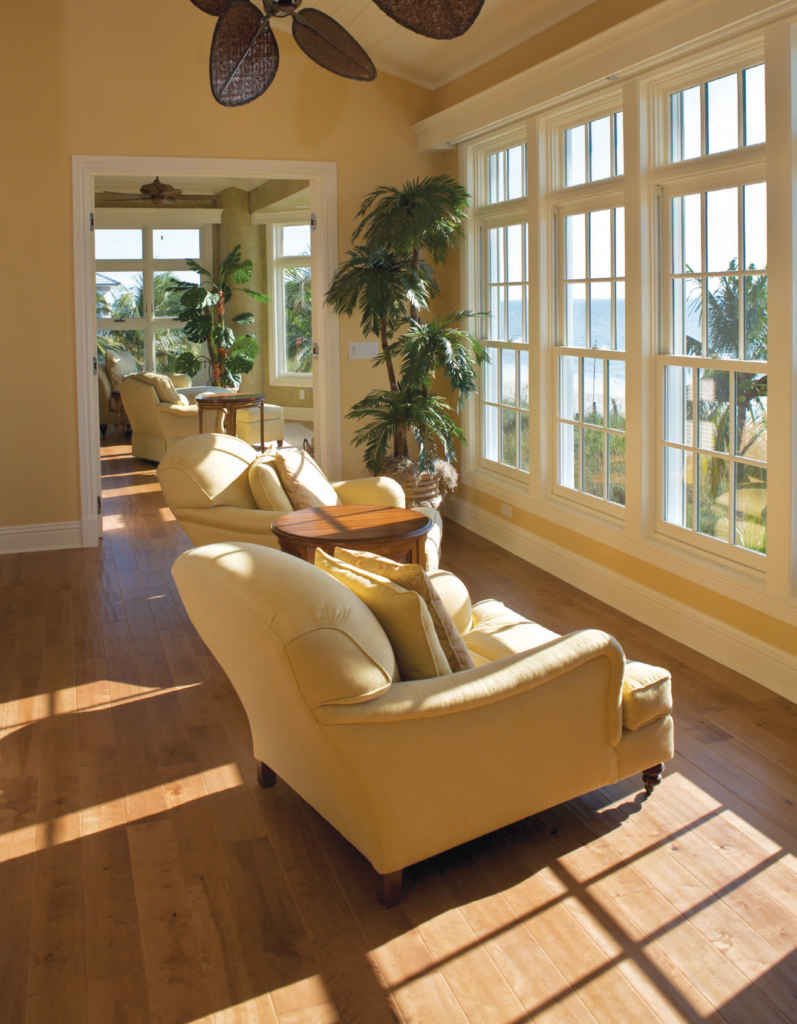 Vinyl windows are made from a type of plastic material known as polyvinyl chloride, or PVC for short. This material is not just used for windows, but it's also commonly found in everyday items like pipes and fittings. When used in windows, PVC is transformed into a strong and rigid frame that's excellent for home installations. These frames are often white but can be manufactured in various colors or even finishes that mimic the look of wood.
In terms of design, vinyl windows are versatile. They can be made to fit a wide range of shapes and sizes, from standard rectangles to more unique geometric shapes. The clear glass pane within the vinyl frame provides homeowners with a clear view outside, while the frame itself offers insulation to keep homes comfortable in both hot and cold seasons.
Why Choose Vinyl Replacement Windows For Your Houston Window Replacement?
Your Guide To Vinyl Window Styles in Houston, TX
Double Hung Vinyl Windows
Double-hung vinyl windows have two sashes, or panels, that both move up and down. This design allows for easy cleaning and adjustable ventilation, as homeowners can open the top, bottom, or both sections as they see fit.
Casement Vinyl Windows
Casement vinyl windows open outward, hanging from the side. They often come with a crank or lever for easy opening and closing. Their design offers full ventilation when open and a clear, unobstructed view.
Bay and Bow Vinyl Windows
Bay and bow vinyl windows protrude outward from a home. Bay windows typically have three panels, while bow windows have four or more in a curved shape. Both types create extra space inside and offer a panoramic view of the outside.
Sliding Vinyl Windows
Sliding vinyl windows operate by sliding horizontally on tracks. These are ideal for homes with limited exterior space, as they don't need room to swing open. They provide wide views and easy-to-use functionality.
Awning Vinyl Windows
Awning vinyl windows hinge at the top and open outward. They're perfect for letting in fresh air, even during light rain, as the design prevents water from entering the home.
Picture Vinyl Windows
Picture vinyl windows are stationary and don't open. They're designed to offer a clear, unobstructed view, making them ideal for showcasing beautiful outdoor scenery. Their fixed nature also means they're often more energy-efficient.
Garden Vinyl Windows
Garden vinyl windows extend out from the house, much like bay or bow windows, but are typically found at ground level. They often include shelves for plants, providing a mini-greenhouse effect. This design offers ample sunlight and a unique aesthetic appeal.
Tilt-Turn Vinyl Windows
Tilt-turn vinyl windows have a dual-action mechanism. They can tilt inwards at the top for ventilation or turn sideways to open fully. This design offers flexibility and increased security options.
Hopper Vinyl Windows
Hopper vinyl windows are hinged at the bottom and open inward. They're commonly found in basements or bathrooms, offering ventilation while maintaining privacy. Their design helps keep out debris and rain when opened.
Frequently Asked Questions About Vinyl Windows
Take immediate steps to enhance your property's security, appearance, and energy efficiency. Contact  Window Service Houston now for a FREE Estimate and let our team of experts handle all your window and door needs.
Call us today to schedule your FREE consultation!